BIRTHPLACE OF A LEGEND
Udaipur To Kumbhalgarh Taxi
---
Udaipur Taxi provides udaipur to kumbhalgarh taxi services at very nominal fare.Udaipur Taxi is one of the best taxi service provider in for taxi from udaipur to kumbhalgarh.Our fare of udaipur airport to kumbhalgarh starts from 2200 Rs. Only.
About Kumbhalgarh
Kumbhalgarh
is Situated 84 kilometers north of Udaipur,on the way you can add two-three places with this tour if you leave early from udaipur. The magnificent
Kumbhalgarh
Fort is approx 2 hours away from Udaipur. If you are in the udaipur city for more than 2 days, then make sure you plan a day trip to this
kumbhalgarh
fort. The huge size of this stunning historical structure is bound to overwhelm you. But that's not all.
Kumbhalgarh
Fort boundary is 38 kilometer long after Great Wall of China its one of the greatest building site in the world.
Kumbhalgarh Fort
BIRTHPLACE OF MEWAR'S LEGENDARY KING, MAHARANA PRATAP. The Kumbhalgarh Fort was built in the 15th century AD by Rana Kumbha and continues to remain invincible, even today.This magnificent fort is surrounded by higher hills and has tall ramparts which were once well-maintained lakes but are now dry.The hill fortress is strong enough even today that it never. The fort of Kumbhalgarh is spread across the Aravalli hills, 75 km away from Udaipur in Rajasthan.The Kumbhalgarh fort in the Rajsamand district of Rajasthan is one of the five important forts in the area.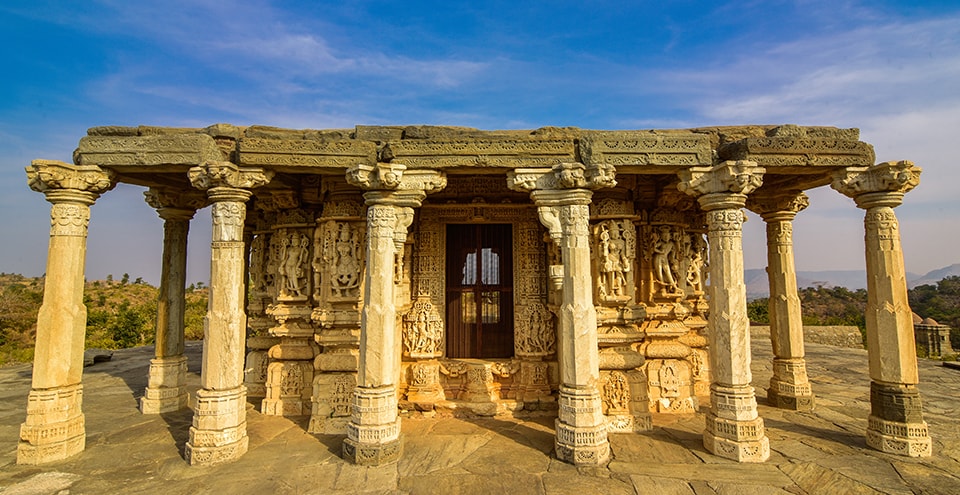 Ganerao Jain Temple
The Ganerao Jain Temples are one of the most significant attractions of the Kumbhalgarh Fort. It is a group of nine temples that are situated in a beautiful expanse of the fort that elicits a certain mystique and quiet. Situated fairly close to the Bhawan Devi Temple, the Ganerao Jain Temples are decorated with a number of beautifully carved sculptures of deities and goddesses along the walls and pillars, all of which combine to lend it an impressive character.The Ganerao Jain Temples are a set of 11th century rock cut temples that form one of the most important attractions within the Kumbhalgarh fort in Rajasthan.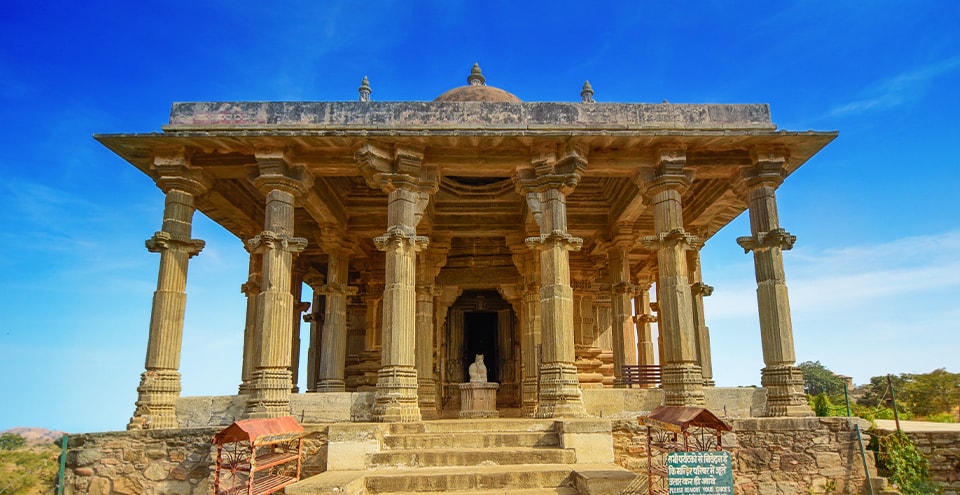 Neelkanth mahadev Temple
The Neelkanth Mahadev Temple is a very famous Shiva Temple, which is situated in the Kumbhalgarh Fort. The synagogue was constructed in 1458 AD and has a six foot high Shivling, made of stone. One of the singular features of this temple is the fact that you can get into it from all four commissions, which is normally consulted to as a Sarvatobhadra temple.
Kumbhalgarh Wildlife Sanctuary
The Kumbhalgarh Wildlife Sanctuary can be justly regarded as unitary of the major draws for tourists who visit Udaipur and Kumbhalgarh. Situated around 65 km from Udaipur, the green is on the Udaipur - Pali - Jodhpur road, and encircles the massive fortress of Kumbhalgarh. Apart from the animals, you can also gaze at a number of birds at the sanctuary.
We are Ready to Take Your Call 24 Hours, 7 Days!
For Udaipur To Kumbhalgarh Taxi Booking Call +91-8385859995